Whistleblower Nurse from Elmhurst hospital in New York - The Epicenter of Covid 19 deaths.
The sad thing is it's not just happening there.
Hospitals all over the country are making 'bank' (over 52,000 dollars) per covid 19 patient.
People are being murdered so the hospitals can make money. That's evil. Hospital officials need to go to jail over this. Many of them!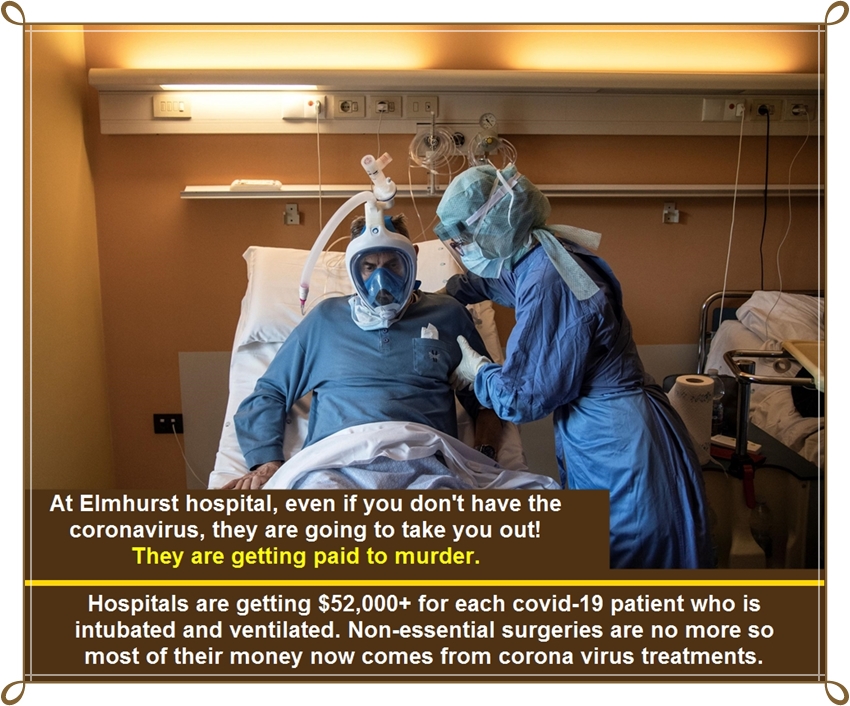 This is MORE serious than a heart attack! Hell. People who die of heart attacks are having coronavirus added to their list of 'death by' factors.