We've got a lot of cleaning up to do. Let's make use of this opportunity of rebuilding America to reorganize and reaffirm our belief in this country and the principles behind it. What happened was no accident. The decline of America (the great reset) was purposeful, even perfect to teach us what we've needed to learn about the abdication of our own power. To Be mature and responsible now, among other qualities. The saying: The price of liberty is eternal vigilance ought to be the creed we live by! This is exactly where we went wrong. We stopped cultivating the attention of our people upon it. Liberty and our eternal vigilance. Sooo Important!

I'm sure the Luciferians were the ones directing things so that we would get 'distracted' with other events so that we did not watch what their hidden hand was doing. We got lazy and these challenges we're living with is what comes of it. Learn the lesson!
We MUST
always
BE on guard about our freedoms being taken away.
Now one way the so-called elites use to take those rights away is
INCREMENT
ALISM. So slow are the changes brought about that you hardly notice the trends of where their agendas lead to.
Few people seem to be realizing that as this America crumbles and we go into a REAL struggle to wake up and overthrow the Luciferians. We both have to rebuild our America afterwords, we also NEED be ready to REPAIR those faults in America that allowed this shit to GROW.

Write to me at frodosring@mail.com with your suggestions for what needs fixing.

REPAIRING AMERICAS FAULTS

MISCELLANEOUS SUBJECTS

We Are Creators, Not Victims
We allowed THEM to entrain our minds into thinking we are victims rather than creators of our reality. We 'took on' the lifestyle of 'victimhood' rather than taking the responsible position which actually has power in it.
RESPONSIVE GOVERNMENT
Altering Our World QUICKLY
Another challenge we had but never rose to was our creating a more responsive way to make changes in government. When we return our gov.t to the people, the people are going to need a great way to participate in the creation of their government. I have some ideas on that. Our societies have to be more responsive as we grow in consciousness and intents but, as the founders did we need to make sure that we are don't change it on mere whims. Whims that can be stirred up by say, globalists with a lot of money and influence. Trends don't always come to fruition. They aren't meant to.
AS TO THE QUESTION OF WHETHER WE ARE ALONE IN THE UNIVERSE
-- (Do ET's Exist?)
I will tell you flatly the obvious, that humans aren't the only sentient species on this planet let alone the galaxy or Universe. We have a bias as to what is deemed 'intelligent' life. It misses the mark. Keep in mind that the so-called elites have long been about keeping us in the dark and misinforming us.

GENERALLY, we allowed the government to get away with hiding the knowledge of Extraterrestrials existence from us. WE OURSELVES KNEW they existed and STILL, we allowed the gov.t to propagandize and misinform for 80 years. WE have to be the creators of our own narrative instead of following the government 'authorities'. We have to stop Being followers. We are missing out on a lot of growth because this information was and is publicly unacknowledged by gov.t to the people. We have been too comfortable, distracted and self centered to force this information into the open. Admittedly THEY did do a lot to dumb us down and keep us off our balance on the issues.

Intra-terrestrials because
the Hollow Earth is a real thing. There have been aliens living within it for eons and eons! Admiral Byrd and Operation High Jump, Look it up. Also, Miners have found tunnels deep underground for instance that weren't made with human technology number one and number two they are ancient tunnels. We make Deep Underground Bases. Why wouldn't an advanced alien to us civilization do the same but long, long ago? Under the ice in Antarctica there is said to be an ancient civilization that world elites have been visiting in recent years. Also, supposedly there is an upside down pyramid in the ice in the Arctic. Aside from Hollow Earth aspects aliens have also built bases under our oceans (southern california LA area) and inside mountain ranges. UFO's have been seen ducking into Mexican volcano's on their way to their alien base (Popocatepetl volcano).
SPECIFICALLY:
Besides them not admitting their existence and letting us be a part of the meetup. What other FAULTS in America occured in this area of ET's and humans?
Specifically,
a lot of
TRUE reports
were dismissed and
those REAL PEOPLE who made them were portrayed negatively,
as crazy, mistaken, drunk, on meds, or liars for starters. There was no honesty between the govrnment, our government btw and the people.
We pay them but not to lie to our faces
. No, that's where a 'fault' in America began to grow. When truth was withheld... for decades on this subject and we were painted as delusional. We don't want a government that we CAN'T put our faith in.
Specifically,
another FAULT is that
they have learned much from the ET's
they have interrogated and otherwise studied. THIS information would greatly benefit humanind and
yet they keep it from us.
We are here to grow as Beings and they are withholding the greater natures of reality which they know but don't share with us. You justify your deeds by claiming we are too dumb but it's folk like you who steeried us into this degrade position when you could have done the opposite. We ARE smart and that threatens you because you are devoid of depth of Being.
Specifically,
The gov.t
back engineered flying saucers and created their own versions decades ago now and have kept the knowledge to themselves.
There is still a secret space program that does NOT include rockets. So, we pay them and they are just doing whatever they want... leaving us behind. They are traitors. They are criminals who don't care about their fellow humans and instead prey upon them. Bilking untold billions from them for black projects. Fraudulently taking other peoples money to do evil. Stealing is evil.
Earth has become a PRISON PLANET

This surveillance state. Not good. Evil because there is no human or AI that can use this technology in neutral fashion thus. it must be dismantled and not recreated. There IS such a thing as privacy and the day you give that up is the day you become a slave! We HAVE TO prevent this from happening again and the How To of that is to have a memory. Set it up in our culture that such memories shall be comemorated as a day of remembrance at least once a year.


GOVERNMENT
CRIMINAL GOVERNMENT

The CIA, FBI, ATF, and NSA are NOT our friends

We should have gotten rid of the CIA. These 3 letter agencies, like the FBI should have been disbanded. They have both been known by those who study such org.s that they at the top these org's were corrupt. These four org.s have done more to harm America and Americans than any other possibly except Darpa, Biolabs and Big Pharma.
The FBI is the TOP TERRORIST org. working supposedly solely INSIDE America. They don't prevent terrorist acts so much as set them up and or pull the trigger on them. Most recently the Kidnapping plot by the FBI in Michigan with Gov. Whitmer. I could also mention Waco, Ruby Ridge, Oklahoma city and plenty more, Boston marathon for instance.

IF WE DON'T MAKE THESE KINDS OF CHANGES WHEN WE REBUILD AMERICA, then we aren't learning from experience; from history and we will get what took us DOWN back again. Let's not be stupid. Let's recognize NOW what our mistakes were and not make them again.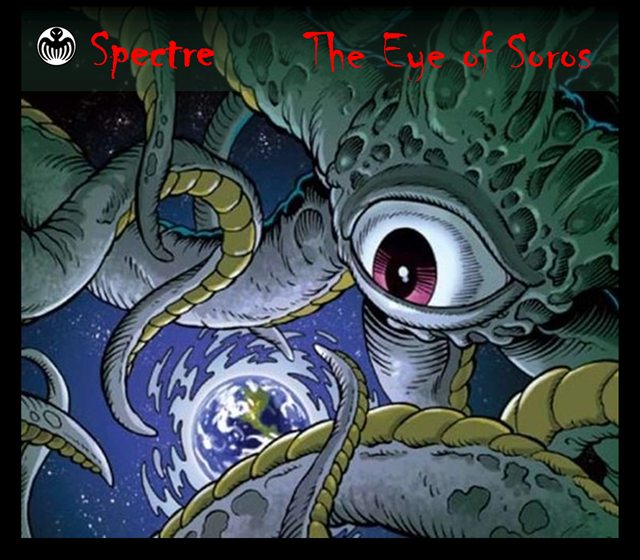 DARPA
Responsible for some of the most heinous anti-human projects of the Luciferian globalists.

AI used against humans, Robots to be used against us, Let me list out some of Darpa's worst.
IN-Q-TEL
Used to do the things government itself is forbidden from. And a list of their quasi achievements.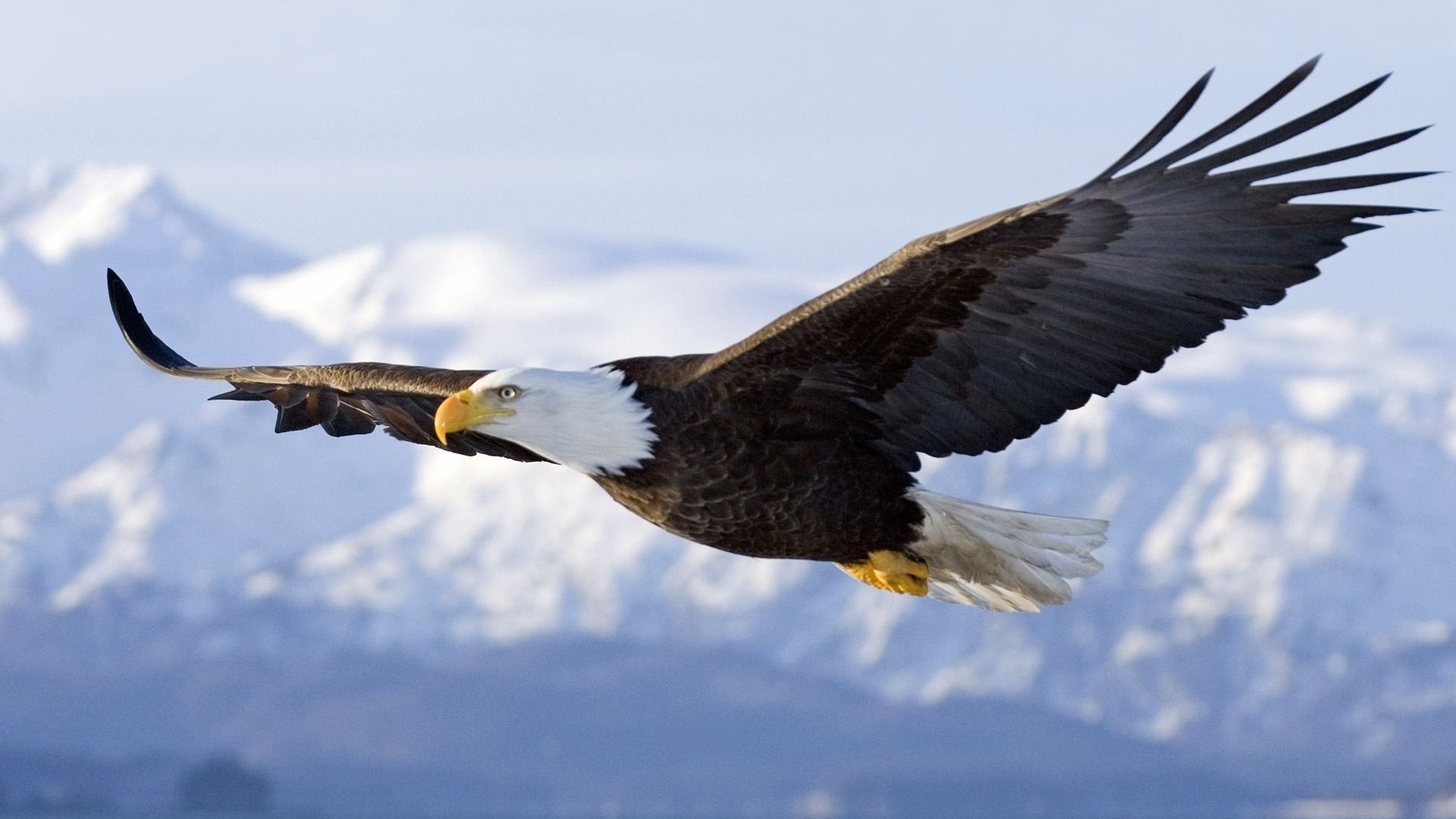 HEALTH AND WELLNESS
Generally

Medical so-called Authorities such as but not limited to the CDC, NIH, FDA, USDA,

Millions died because we put our trust in 'health authorities' and people who did not deserve our trust. The CDC, the FDA, the NIH were all KNOWN to be corrupt yet we allowed them to continue to exist and do Evil. We have to be alert and take ACTION quicker. Our laxness enabled our present position. We allowed ourselves to become too soft,, too comfortable and too self centered.
BIG PHARMA
Besides enabling corporations to have the rights of humans which was a mistake in another section here, We also gave them blanket immunity. No liability for killing off the majority of people on the planet over a period of say 10 years.
SPECIFICALLY:

Food and Drug Administration (FDA)

Our FDA has failed the American people for decades now. Most recently by allowing nano-tech in our foods. Of course there are many, many other sins of the FDA. Eventually I hope to list them all here but suffice it to say that they are anti-human and run by the Luciferians.
United States Dept. of Agriculture (USDA)

Centers for Disease Control (CDC)

National Institutes of Health (NIH)

MARIJUANA
We let them hold the benefits of marijuana and CBD'S out of our reach for DECADES! Who didn't know all that time that it Marijuana was basically harmless?
STATINS
N

N

N
OBESITY
N

AUTISM
N
MMS CURES IT. A disease of the gut. The vaccines kids are getting are destroying their beneficial bacterial and likely more in the childrens guts.

CANCER
N
CANCER CURES
MMS, LAETRILE, AND ABOUT A DOZEN MORE. Nothing expensive or big tech machinery needed!!
Oxygen environment kills it. Ozone too.

n

IMMUNE SYSTEM
N
Why have we not had a national program for building up and maintaining our natural Immune System. Answer: They don't want us to be 'well'. They seek it's opposite. They want us sick, dying and dead.

CORONA VIRUS'S AND FAUX VACCINES
Specifically, have doctors complicit with hospital administrations in killing people that come to them for help. People come in complaining they can't get enough air. They are told to go home but come back when it's 80 or below. They do, they are put on remdesivir which destroys livers and kills many of those who took it. They give patients depressants that make breathing even harder and then they put them on intibation. This forces oxygen into their lungs but that is not the problem. The cytokine storm is. They don't treat that and go on to blow out the patients lungs and kill them. They are making up to 100,000 dollars off of each patient that goes through all these and more protocols.

Now their 'manual' actually DOES list the treatments that ARE effective for patients but it's at the very back and the note about them is that they are untested and unproven which is a complete lie. The doctors and nurses are pressured not to report adverse reactions to the shots. Urged not to take the time to submit it to VAERS. These doctors and administrators know that they are killing people on purpose for money and they MUST be brought to justice! Some must hang publicly to show that you can't do public evil and get away with it. We won't stand for it!
This is a large subject, all the UNWORKABLE stuff that's gone on during this PLANdemic. It could use it's own page here.

MEDIA

Monopolized Corporate Media

They gave us FAKE NEWS, Cancel Culture, Propagandizing Americans, Brainwashing, Censorship, Lying to our faces and more! See corporations as individuals. We should have NOT allowed corporations to have RIGHTS like humans. Big Mistake!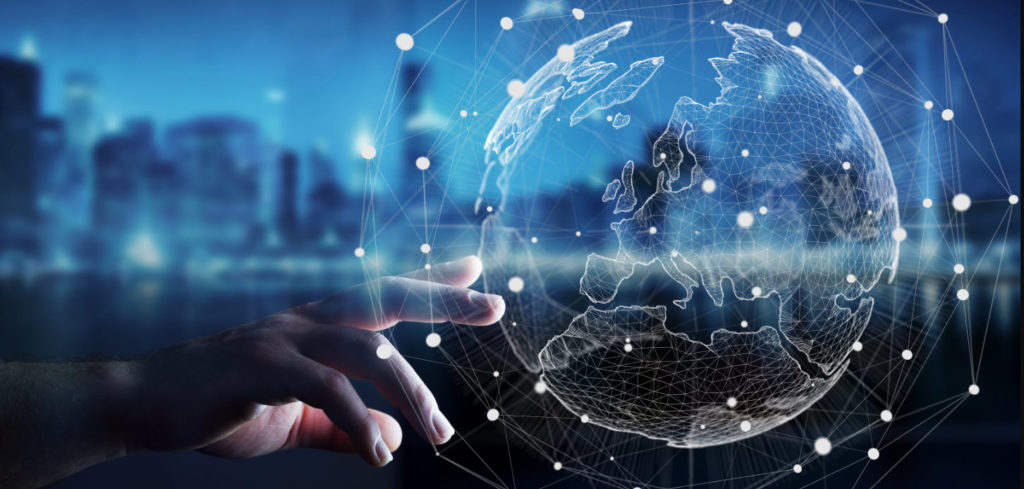 SOCIAL MEDIA
ALTERNATIVE MEDIA
BOOKSTORES
NEWS MEDIA
MEDIA FUNDERS
Mostly by Big Pharma obviously.
MONEY
Generally

We allowed them (the Luciferian Globalists) to run our money system... for over the last 100 years (1913). 100 years and we never got our spines up enough to jump up and take that travesty down. Shame on us!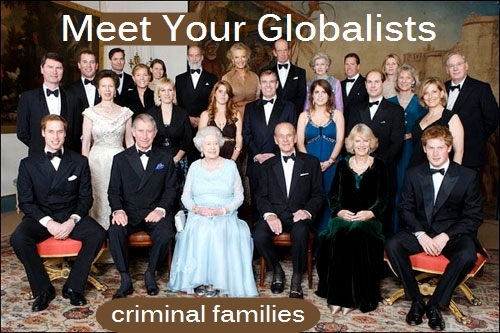 We let these same people's minions take unfair advantage of our monetary system by their 'FIXING' the comex, the dow and other exchanges such that the common man and woman could not compete on equal ground with an honest system. Some specifics: Derivatives, Rehipothication, Direct connections to exchanges make for them having advanctage over the common man and there is more.

Specifically

Derivatives
Hedge Funds

Shorting

Businesses like BlackRock and VanGuard

TRANSPORTATION
TRAINS
TRUCKING
SHIPPING
INFRASTRUCTURE
(Bridges and the like)

TOLL ROADS
ENDANGERED SPECIES
AGRIGULTURE
BIOSLUDGE
SPONSORING FARMERS
ONE TIME SEEDS
MONSANTO ET AL
AS TO PESTS
AS TO FERTILIZER
AS TO MIGRANT HELP
CRIMINAL CORPORATIONS
(Where we went wrong with them)

GOOGLE
APPLE
AMAZON

LAW RELATED
THE SUPREME COURT
It does not work to give them a lifetime tenure. We have corrupted judges in there now and no good way to get rid of them. Joe Biden's handlers want to stuff the supreme court with additional (liberal) justices. These judges, because they have been corrupted would not hear any cases about the fraudulent election of 2020. Such things cannot change. We must address this.
FULLY INFORMED JURIES
It's what was supposed to be that isn't anymore and that's a travesty.
PUBLIC DEFENDERS
What a waste! Worthless. Take an attorney on and you become a ward of the court. That can't stay. The poor get second class citizen treatment in courts.


Generally Generally Generally
Specifically Specifically
Generally Generally Generally
Specifically Specifically Specifically
Generally Generally Generally
Specifically Specifically Specifically
Generally Generally Generally
Specifically Specifically Specifically